Derailed West Virginia oil train carried Bakken crude
A large-scale cleanup and investigation have launched following the Feb. 16 derailment of a CSX crude oil train near Mount Carbon, W.Va.
Feb 17th, 2015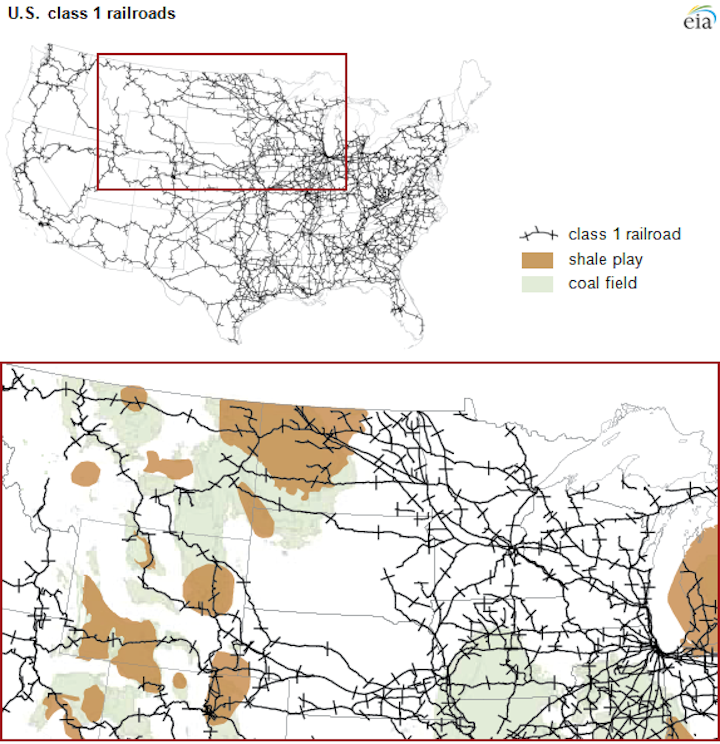 A large-scale cleanup and investigation have launched following the Feb. 16 derailment of a CSX crude oil train near Mount Carbon, W.Va.
The train consisted of two locomotives and 109 rail cars traveling from North Dakota to Yorktown, Va. CSX confirmed with OGJ on Feb. 17 that the train carried Bakken crude.
All of the oil cars were CPC 1232, newer model tank cars that were modified from DOT-111 tank cars to address safety concerns. The cause of the derailment is under investigation.
In a release from CSX on the evening of Feb. 16, the company reported that it's working to contain oil found in a creek that flows parallel to CSX tracks, and water utilities on the nearby Kanawha River are taking precautions. Fires around some of the cars have been allowed to burn out.
CSX teams are working to deploy environmental protective and monitoring measures on land, air, and in the Kanawha River. The company said it's also working with public officials and investigative agencies.
One person was being treated for possible respiratory problems, but no other injuries were reported, the company said.
Bakken crude safety concerns
Last year, 13 cars on another Bakken crude-carrying CSX train derailed in Lynchburg, Va., igniting 3 cars and forcing evacuations of nearby businesses and residences.
That train consisted of two locomotives and 105 rail cars originating in North Dakota before it was handed off to CSX at Chicago en route to Yorktown, Va. (OGJ Online, May 2, 2014).
Most notably in 2013, a train operated by Montreal, Maine & Atlantic Railway (MMA)—a division of Rail World Inc.—carrying 72 carloads of Bakken crude derailed in Lac Megantic, Que., causing fires and explosions that destroyed much of the town and left 47 people dead (OGJ Online, Aug. 20, 2014).
In response to the recent incidents, the North Dakota Industrial Commission in December adopted new conditioning standards to improve the safety of Bakken crude for transport (OGJ Online, Nov 14, 2014).
Order No. 25417 set operating standards for conditioning equipment to properly separate production fluids into gas and liquid. The order includes parameters for temperatures and pressures under which the equipment must operate to ensure that light hydrocarbons are removed before oil is shipped to market.
The US Department of Transportation, meanwhile, is yet to officially adopt federal crude-by-rail regulations proposed last summer (OGJ Online, July 23, 2014).
Among the proposals include the phasing out of DOT-111 tank cars for moving Bakken crude and other flammable liquids unless the cars are retrofitted to comply with new design standards in a July 23, 2014, Notice of Proposed Rulemaking.
DOT's Surface Transportation Board (STB) on Oct. 22 began requiring major freight rail carriers to file weekly updates on their service performance in delivering goods and commodities.
Crude-by-rail transport up
US rail traffic, including carloadings of all commodity types, increased 4.5% through October 2014 compared with the same period in 2013, the US Energy Information Administration reported late last year. Crude oil and petroleum products had the second-largest increase in carloadings through the first 10 months of the year.
Rail carloadings of oil and petroleum products totaled 672,118 tank cars during January-October 2014, 13.4% higher compared with the same period a year earlier, according to data from the Association of American Railroads.
EIA cites rising US crude production, particularly in the Bakken—where pipeline takeaway capacity is limited in moving the state's rising oil volumes to market—as a primary reason for the increase in rail shipments of petroleum and petroleum products.
Oil production from the Bakken and Three Forks formations in December 2014 totaled 1.16 million b/d, according to preliminary oil and gas production figures from the North Dakota Department of Mineral Resources (OGJ Online, Feb. 17, 2015).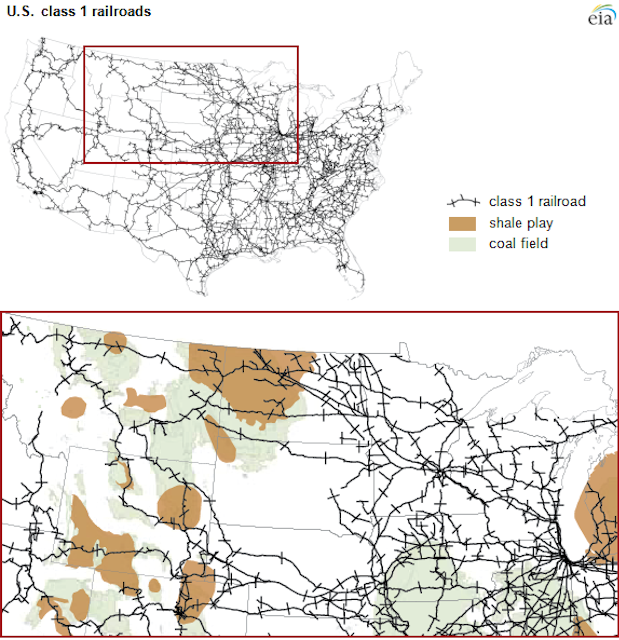 Contact Matt Zborowski at matthewz@ogjonline.com.