Grassroots Vietnamese refinery nears full startup
Mar 2nd, 2018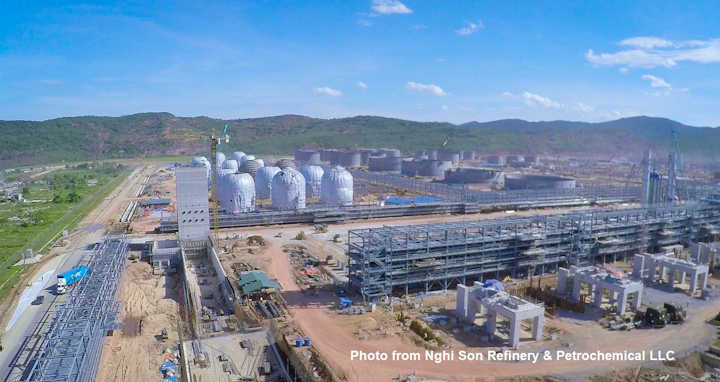 Nghi Son Refinery & Petrochemical LLC (NSRP) is on schedule to fully commission its long-planned 200,000-b/d refinery and petrochemical complex in Thanh Hoa Province in Vietnam by May (OGJ Online, June 7, 2013).
The refinery achieved ready for startup (RFSU) status on Feb. 28, with construction completed and commissioning activities now under way, NSRP said.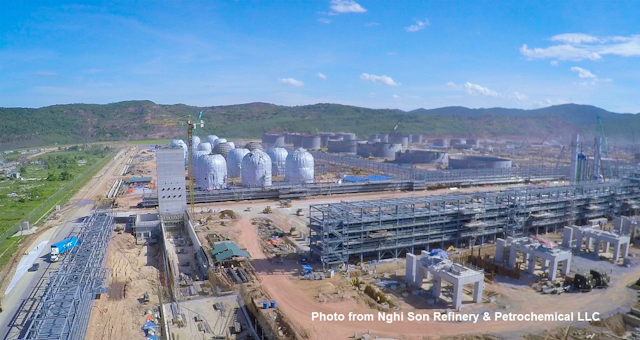 "The project now is ready for performance tests and then the operational phase," said Mr. Junzo Yamamoto, the refinery's general manager.
"Following the RFSU, we will try our best to ensure that the start-up and operation of the refinery complex will be safe, smooth and efficient," Yamamoto added.
The new refinery remains on track to produce first commercial product in May 2018, according to NSRP.
Designed to process Kuwaiti crude oil into finished products to help meet Vietnam's growing domestic demand for transportation fuels and petrochemicals, the $9-billion Nghi Son refinery is a joint venture of PetroVietnam 25.1%, Idemitsu Kosan Co. Ltd. 35.1%, Kuwait Petroleum Europe BV 35.1%, and Mitsui Chemicals Inc. 4.7% (OGJ Online, Aug. 22, 2014; July 3, 3014; Apr. 14, 2014).

Contact Robert Brelsford at rbrelsford@ogjonline.com.