Tupras to add units at Izmit, Izmir, and Kirikkale refineries
Turkish Petroleum Refineries Corp. (Tupras) has let a contract to Jacobs Engineering Group Inc., Dallas, to supply process technology for sulfur recovery units the company plans to install at three of its refineries in Turkey.
Aug 11th, 2017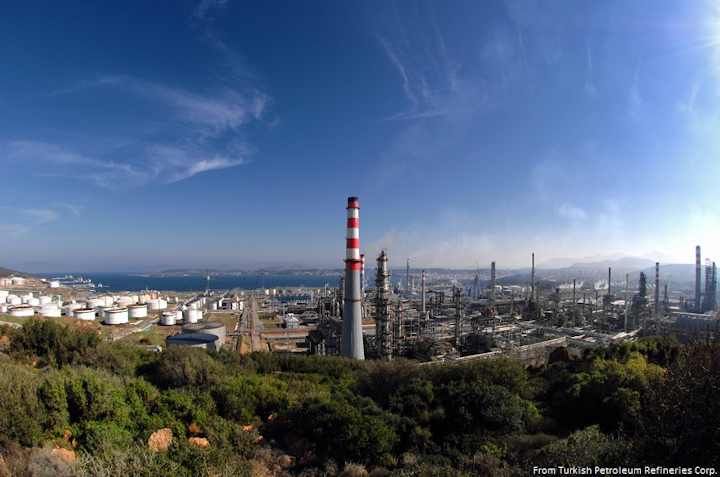 Turkish Petroleum Refineries Corp. (Tupras) has let a contract to Jacobs Engineering Group Inc., Dallas, to supply process technology for sulfur recovery units the company plans to install at three of its refineries in Turkey.
In addition to licensing of its proprietary EUROCLAUS sulfur-recovery technology, Jacobs will deliver basic engineering and start-up services for the three SRUs to be installed at Tupras's 11 million-tonne/year Izmit refinery, 11 million-tpy Izmir refinery, and 5 million-tpy Kirikkale refinery, the service provider said.
Alongside improving environmental footprints of the sites by reducing their sulfur dioxide emissions, the SRU's also will enable the refineries to expand their flexibility to process a wider slate of sour crudes, said Jacobs, which disclosed neither the value nor duration of the contract.
Primarily intended to boost the refineries' ability to increase processing of crudes with higher sulfur content at maximum capacity, the SRU project additionally will include construction of amine-regeneration and sour-water stripping units at the Izmit refinery, Tupras said in its latest annual report.
While Tupras confirmed the three-refinery project will require a total investment of $241.8 million to complete, it did not reveal a timeline for when it plans to commission the units.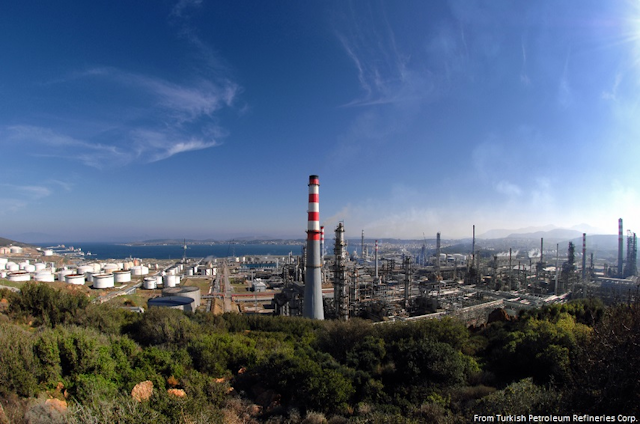 This latest project joins a host of other initiatives Tupras is undertaking to ensure long-term competitiveness and sustainability its refining operations, including the following major projects:
• Izmir U-7000 crude unit revamp. At a total cost of $53 million, this project involves upgrading and replacing furnaces and other equipment at the refinery's existing crude unit to expand its ability to process a wider range of crudes at maximum-sustainable throughput rates and improve its environmental performance. With construction, equipment assembly, and pipe-laying works now under way, Tupras plans to complete the revamp and recommission the unit by yearend.
• Izmit fluid catalytic cracking unit revamp. This $50-million project is designed to increase energy recovery and reactor efficiency at the FCC. With project design and basic engineering already completed, detailed-engineering works as well as major-equipment purchases are now under way. The project is scheduled to reach startup during first-quarter 2019.
• Izmir FCC unit revamp. As at Izmit, this $50.8-million project aims to improve the FCC's ability to recover energy as well as increase efficiency of its reactors. With basic engineering for the project now completed, Tupras expects to begin detailed engineering work sometime this year.
• Izmir continuous catalytic reforming unit capacity expansion. This project aims to expand the CCR platforming unit's capacity by 40.6% to 225 cu m/hr to accommodate increased runs of heavy straight-run naphtha as a means of increasing platformate and hydrogen product yields. Basic engineering for the $16-million project is currently under way.
• Izmit hydrocracking unit upgrade. This $14.1-million project intends to boost energy savings and maximize operational availability of the PLT-47 hydrocracker by improving heat integration at the unit. Both detailed engineering and equipment ordering are now under way for the project, which is scheduled to be completed in 2018.
• Izmit off-gas recovery expansion. This $17.4-million project will add off-gas recovery units to treat H2S-containing gases from the refinery's vacuum columns for reuse at furnace burner systems. Tupras has started basic engineering for the project, but a timeline for its completion has yet to be disclosed.
• Batman crude furnace revamp. This $6.6-million project at Tupras's 1.1 million-tpy refinery in Batman, Turkey, will include a series of upgrades aimed at improving safety and efficiency of the furnace, including installation of emergency shutdown and burner management systems as well the furnace's conversion to natural gas. The project is scheduled to be completed by yearend.
The ongoing refinery modernization and revitalization projects follow the 2014 mechanical completion and 2015 full startup of Tupras's $2.7-billion residuum upgrading project (RUP) at Izmit (OGJ Online, Apr. 19, 2016; Sept. 30, 2014).
The operator also recently commissioned a new hydrocracker to expand diesel production at Izmit to help the refinery meet Turkey's rising fuel demand (OGJ Online, July 27, 2016).
Contact Robert Brelsford at rbrelsford@ogjonline.com.